The current energy crisis confirmed the views of the expert public that the world cannot rely only on fossil fuels and encouraged the leading industrial countries to accelerate the process of energy transition towards "sustainable energy sources". It is all about ecologically clean energy, the production of which pollutes the environment the least, whose supplies are not limited, and which ensures energy independence for countries.
In addition to solar, wind, geothermal and biomass energy, the most dominant renewable source in the world is certainly hydroenergy. In recent years, the issue of building small hydroelectric power plants (SHPPs) has been brought up again. However, this question has divided both the expert and the general public, not only regarding the impact of SHPPs on the environment, but also the quantity of electricity that can be generated.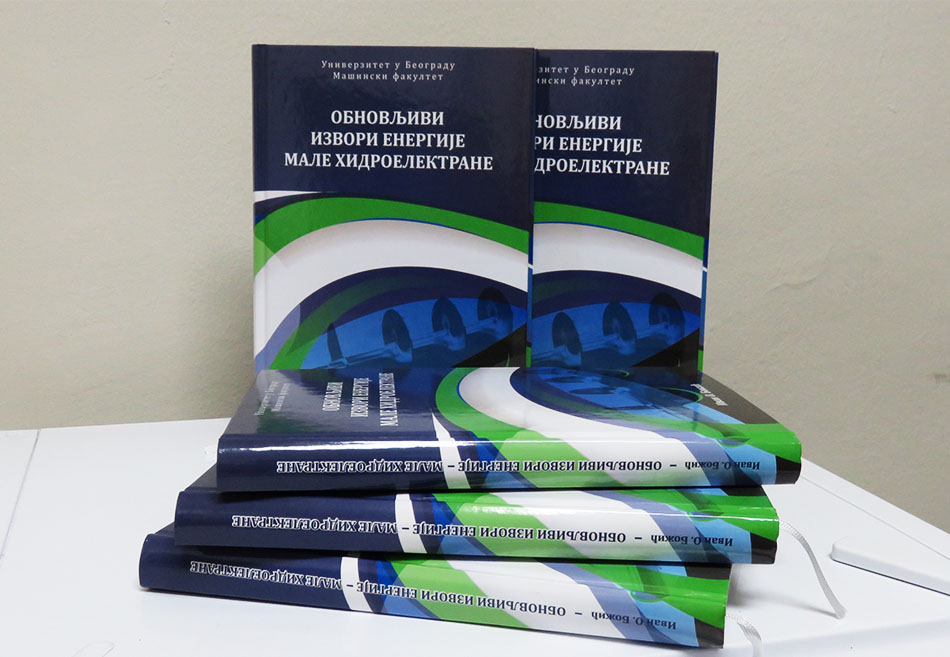 It seems that numerous discussions pro et contra SHPPs did not give substantial answers to the essential questions of their functioning and multipurpose role in integral water management, as well as their real impact on the environment. The answers to these questions and other contemporary issues can be found in the book "Renewable energy sources – small hydropower plants", by Prof. Dr. Ivan Božić from the Department for Hydraulic Machinery and Energy Systems, the Faculty of Mechanical Engineering in Belgrade.
Speaking about the reasons that motivated him to write such a book at a time when there are conflicting opinions in society about the energy importance of SHPPs, prof. Božić states the necessity of the general domestic public to be better informed and educated, but also the need to look critically at all the relevant aspects as well as to define the measures that should be observed when designing and using SHPPs.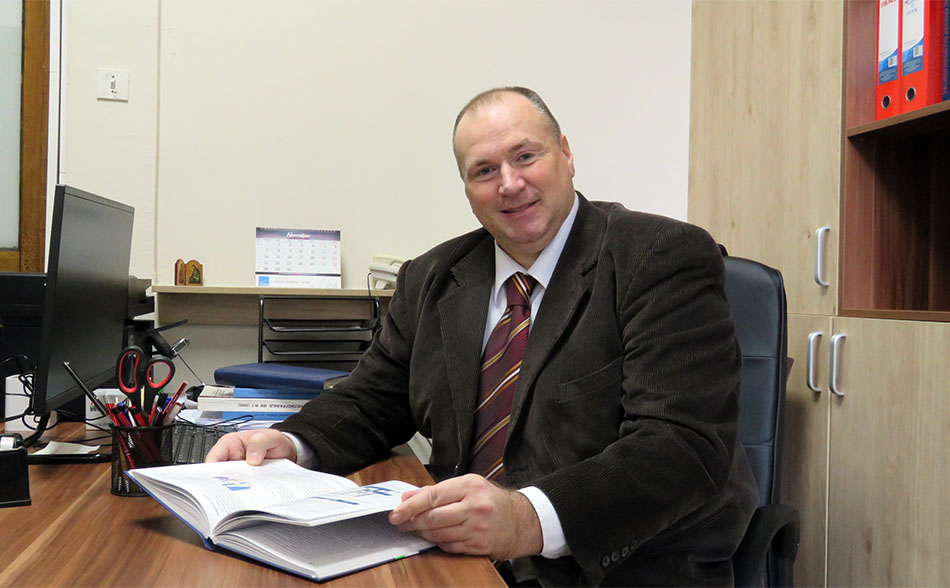 Although books on SHPPs already exist in domestic textbooks and professional literature, the need for constant updating of regulations, standards, data and innovations, as well as the lack of certain topics in the field of hydromechanical engineering, indicated the necessity to create a book such as this one.
The author is convinced that the goal of multipurpose use of small watercourses based on the principles of sustainable development and environmental preservation can be achieved with small hydropower plants.
"Those goals can be achieved only by observation and constant verification of all legally prescribed, by standards defined, socially and ecologically acceptable, technically feasible and economically rational conditions for the construction and exploitation of a modern small hydropower plant. Moreover, decades of experience in this field provide enough information for more efficient decision-making on conceptual and technical solutions in the application of small hydropower, as well as for avoiding both detours and omissions in design and consequential impacts on the environment," emphasizes Prof. Božić.
The total worldwide hydro potential of continental watercourses that can be used by SHPPs is estimated at over 230 GW. Only slightly more than a third has been exploited, therefore more than 150 GW can still be used in the future.
"Of course, not every watercourse can be used for energy purposes, but the contemporary approach to considering the possibilities and analyzing the justification of energy use of watercourses cannot be challenged either. The characteristics of each watercourse are determined precisely by sufficient study, so that multi-purpose and comprehensive researches lead to well-founded conclusions and optimal decisions for each watercourse in particular, a specific location and the intended concept of SHPPs", says our interlocutor.
Furthermore, the very concept, disposition and size of the entire hydropower facility depends on many factors: location conditions, terrain and topographic possibilities, type of plant, operation requirements, provision of water management as well as environmental and guaranteed ecological flow, and other factors that are specific to each location and each watercourse. "In other words, each SHPP must be analyzed and adapted to the conditions in situ, available water flows and priority requirements of the environment. Consequentially, there is no general criterion for determining the installed parameters, so each SHPP is the result of multi-criteria optimization of various solutions", underlines prof. Božić.
One of the basic principles of SHPPs application is to use only the part of the watercourse which is determined through proper planning and design, with the obligatory preservation of its quality. "The most common type of hydropotential utilization is achieved by partial derivation. For centuries, the derivation approach was applied in the case of mills, when only part of the water from streams and small rivers in hilly and mountainous regions was captured and redirected to the waterwheels, and then returned to its natural flow. Such a concept must also be applied to modern SHPPs", emphasizes Prof. Božić.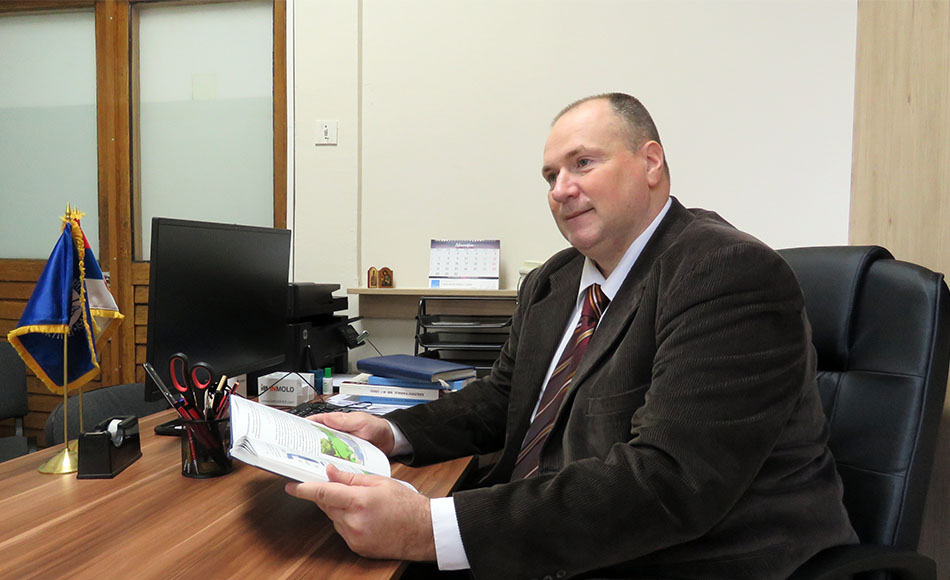 Also, he adds: "The contemporary trend of small hydropower recognizes the potential and possibilities of utilizing the capacities of the existing water management facilities and plants that were primarily not intended for hydropower use, but on the condition that their basic purpose and exploitation is not jeopardized in any way." By adapting and upgrading the existing water supply systems, wastewater treatment plants and irrigation systems without significant construction works and large investments, the possibility of electricity generation with the aim of compensating a part of their own consumption is enabled."
In the book, the author paid special attention to modern hydraulic turbines and hydromechanical equipment installed in small and mini hydropower plants, to transient operating regimes and protection of hydropower plants from water hammer, as well as to measurements of guaranteed energy and environmental parameters.
"The basic hydromechanical engineering principle is as follows: the hydraulic turbine must be properly selected, specially designed, adapted to the specifics of the SHPP and optimally and reliably used in a wide range of operating modes. Today, there are numerous types of hydraulic turbines with different functioning principles, structural and energy characteristics, maintenance methods and prices, but ecological acceptability as well (so-called fish-friendly turbines). The optimal use of water energy is possible not only in case of no/minimal scope of construction works (e.g. hydrokinetic turbines) but also in case of conventional SHPPs with multiple different aggregates", explains Prof. Božić.
He believes that the existing doubts regarding the SHPPs originate from the insufficient data about the basin itself initially and the post-festum understanding of the impact on watercourses and micro-location ecosystems. "In practice, small watercourses are either unexplored or insufficiently ecologically researched, so the approach of generally accepted principles, recommendations and criteria is applied during design and exploitation, which is not always justified and enforceable," says prof. Božić.
With regard to this, he emphasizes that it is very important to clearly define the possible impact on the environment even before designing and building each SHPP. "It requires a multidisciplinary approach and the expertise of various ecological disciplines – ecohydrology, hydroecology, phytoecology, zooecology, human ecology, etc. Therefore, ecology experts are the only ones qualified and competent to define the preconditions under which SHPPs can be designed, built and exploited. Their clearly defined requirements are binding for all other engineering experts."
"Renewable energy sources – small hydropower plants" is a book primarily intended for MSc students of the faculties of mechanical engineering, as well as other technical faculties, who are studying various renewable energy sources and especially small hydroelectric plants. The book can also be useful to prospective investors in various types of small hydropower plants and engineers who will design, build, maintain and exploit them.
(Source: Faculty of Mechanical Engineering)