According to the opinion of both its organisers and participants, the recently completed High-Tech Knowledge Week was very successful. During this event, at the beginning of June, two important international conferences were held at the Faculty of Mechanical Engineering in Belgrade: The 4th International Conference on the Industry 4.0 model for Advanced Manufacturing – AMP I4.0 2019, and The 12th International Conference on Measurement and Quality Control – Cyber Physical Issue – IMEKO TC 14.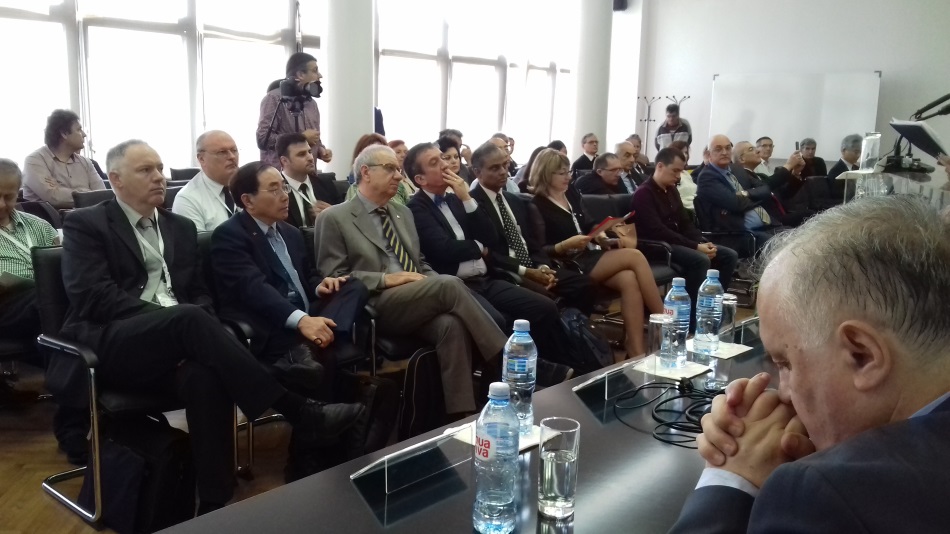 A total of 218 domestic and international experts participated at both conferences. The best-known names among them certainly include Professor Laszlo Monostori from the Technical University of Budapest, who is the world's leading researcher of cyber-physical product manufacturing and the President of the International Academy for Production Engineering (CIRP), Professor Jack Hu from the University of Michigan, one of the leading researchers in the field of intelligent manufacturing in the United States, and Professor Tullio Tolio from the Polytechnic University of Milan, who is the President of the National Research Council of Italy.
Thirty-two papers from 18 countries were presented at the conference on the Industry 4.0 model for Advanced Manufacturing, and 28 papers from 17 countries were presented at the IMEKO TC 14. The quality of these conferences is additionally confirmed by the fact that the conference proceedings were published by Springer, the world's leading academic publisher that publishes only the books of the highest scientific merit.
The concept of Industry 4.0 was the focus of both conferences. The AMP I4.0 conference specifically focused on the industrial Internet of Things, while the IMEKO TC 14 dealt with cyber-physical issues for advanced manufacturing metrology.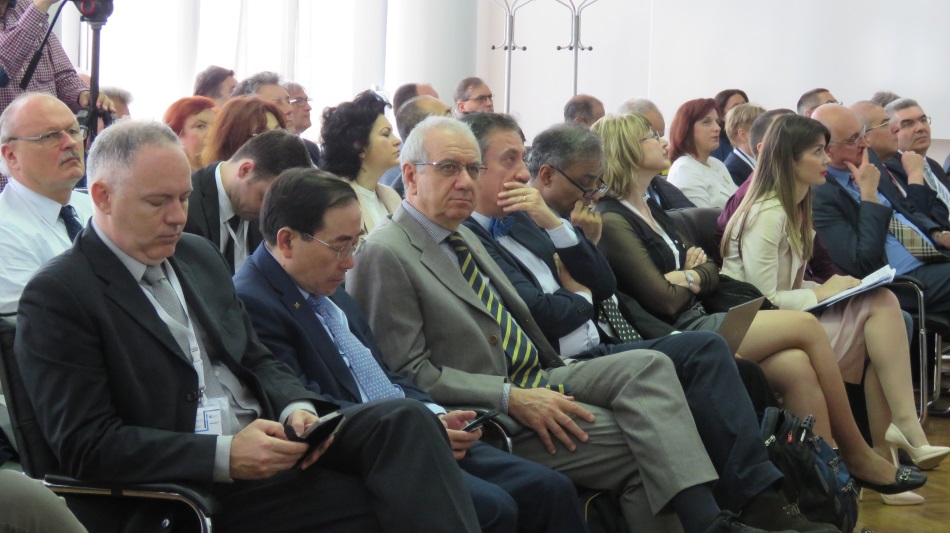 The National Alliance for the Industry 4.0 Programme for Serbia was formed at the final panel of the International Conference on Industry 4.0. By forming this alliance, Serbia has become the 38th country in the world which has its own National Programme for Industry 4.0. The Alliance currently has 38 members which include faculties, institutes, political decision-makers, business associations, companies, software manufacturers and NGOs. At the beginning of July, the working groups of the Alliance will be formed, which will mark the official beginning of its work.
(Source: Faculty of Mechanical Engineering)